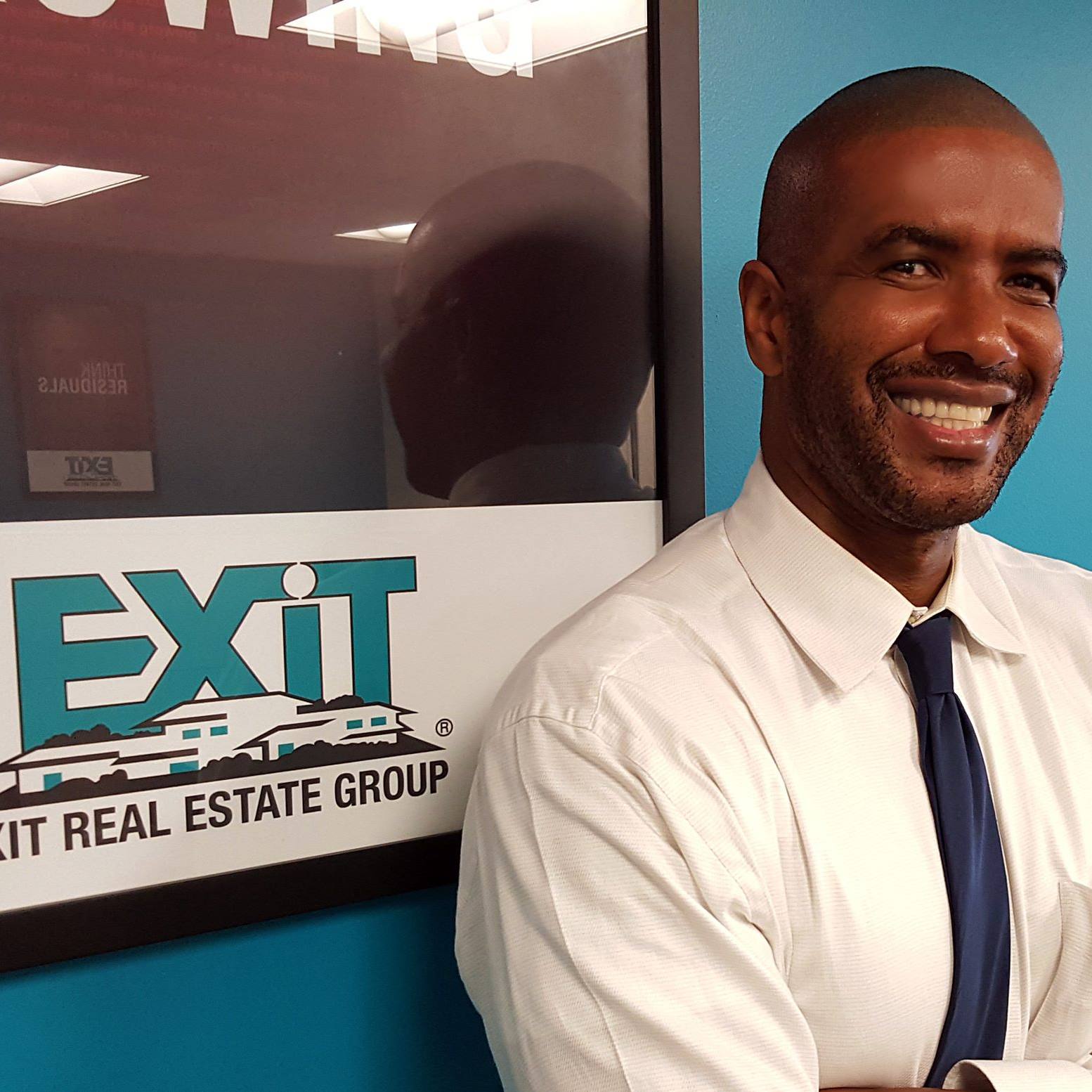 James Ward
Principal Broker, Owner
EXIT Real Estate Group
Office: (877) 464-5404 Ext: 215
Cell: (213) 305-2997
Fax: (323) 454-2218
E-mail Me
License BRE #: 00989094
James Ward has been in Real Estate for over 27 years. Currently the broker for Exit Real Estate Group in Hollywood CA, he manages the operations of the real estate sales team. Exit Realty is a fast growing franchise in the USA and Canada. Before becoming a broker with Exit, James worked as a sales associate at Nelson Shelton in Beverly Hills for nine years. He started his career in Real Estate at Century 21 in 1988 and was a top agent for most of the ten years he was there. Through the years Mr. Ward has purchased and sold a great deal of his personal real estate, and Mr. Ward currently holds a large portfolio of real estate through his investment firm WardSchurr Inc. He is also the Broker of Innovative Lending Group, a mortgage company.
---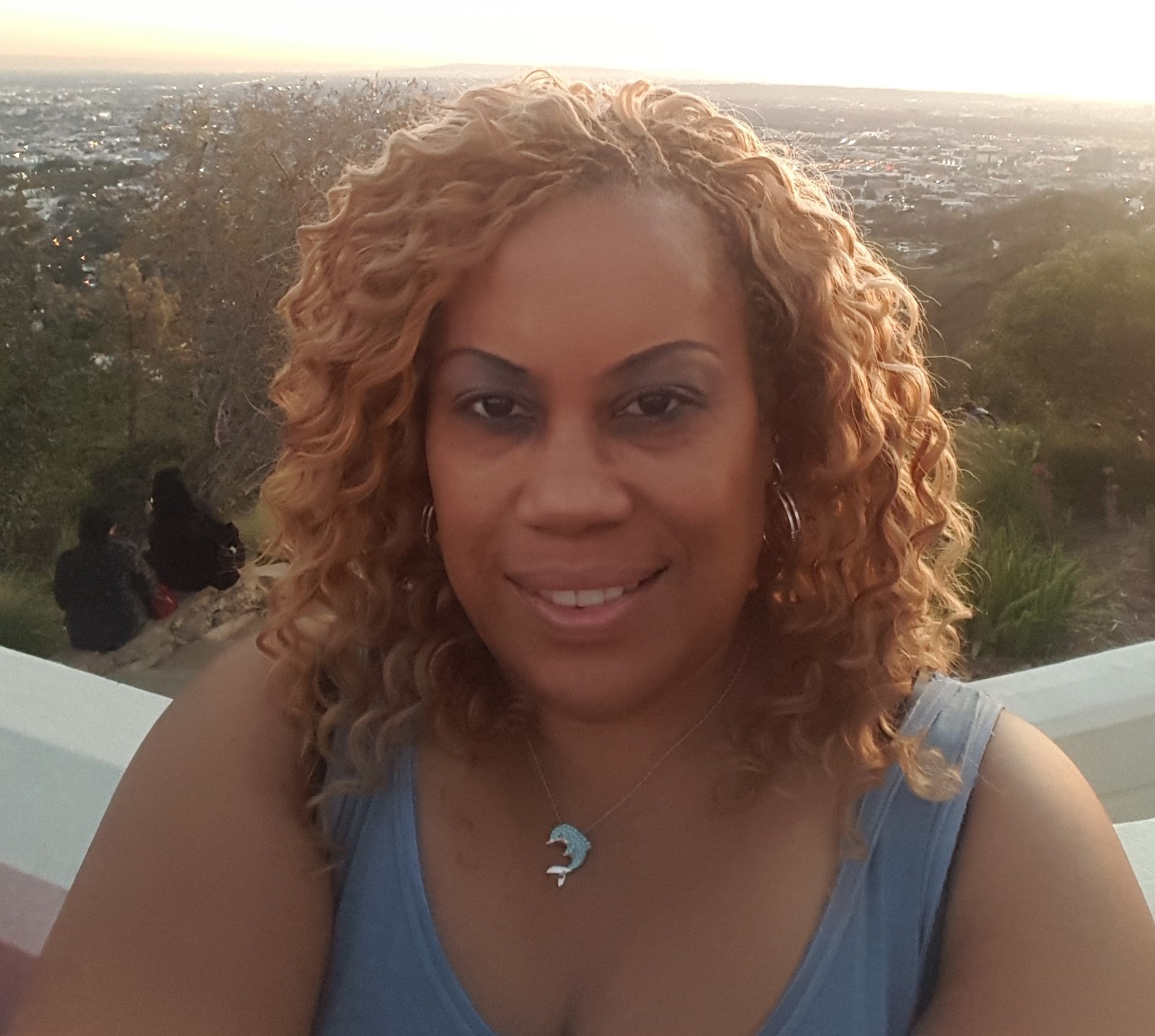 Tomarah Lewis
Executive Assistant
EXIT Real Estate Group
Office: (877) 464-5404 Ext: 214
Cell: (747) 208-1078
Fax:(323) 454-2218
E-mail Me
Tomarah is our newest addition to the Exit LA family and is considered a veteran when it comes to the mortgage aspect of real estate. Not only does she possess incredible business and real estate acumen, she is a consummate professional as an Executive Assistant. Tomarah has successfully transformed her applied knowledge of finance, data analysis, research, and technology into a reliable Broker assistant position. Before her Executive Assistant role, Tomarah was a licensed mortgage loan officer in the Carolinas. Tomarah has over 15 years of combined experience in Banking, Lending, Credit, and Relationship Management.
---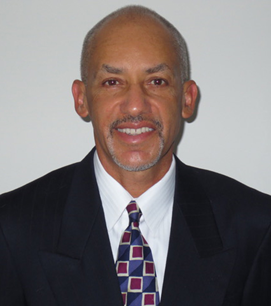 John Forte
Real Estate Salesperson
EXIT Real Estate Group
Office: (323) 215-1038
Cell: (310) 717-1632
E-mail Me
License BRE #: 986176
John is the Vice President of Sales and Senior Loan Officer at Innovative Lending Group in Hollywood, California. John is setting a new standard in the lending industry, while delivering custom lending solutions. He is also licensed as a Real Estate Salesperson.
Born and raised in Los Angeles, John attended Pacific Palisades High School and the University of California, Berkeley. John started his career in mortgage lending and banking at California Federal Bank, where John received the President's award, representing the top 20% of all loan producers. Prior to joining Innovative Lending Group, John was a top loan officer at William Gregory Mortgage and Westside Mortgage. John has over two decades of experience handling a wide variety of residential and commercial loans, including single-family homes, condominiums, multi-family and other investment properties. John's expertise includes conventional, FHA, VA and commercial loans. John's clients are located throughout Southern California.
John lives in West Los Angeles with his family where he enjoys playing guitar and practicing taekwondo with his son.
---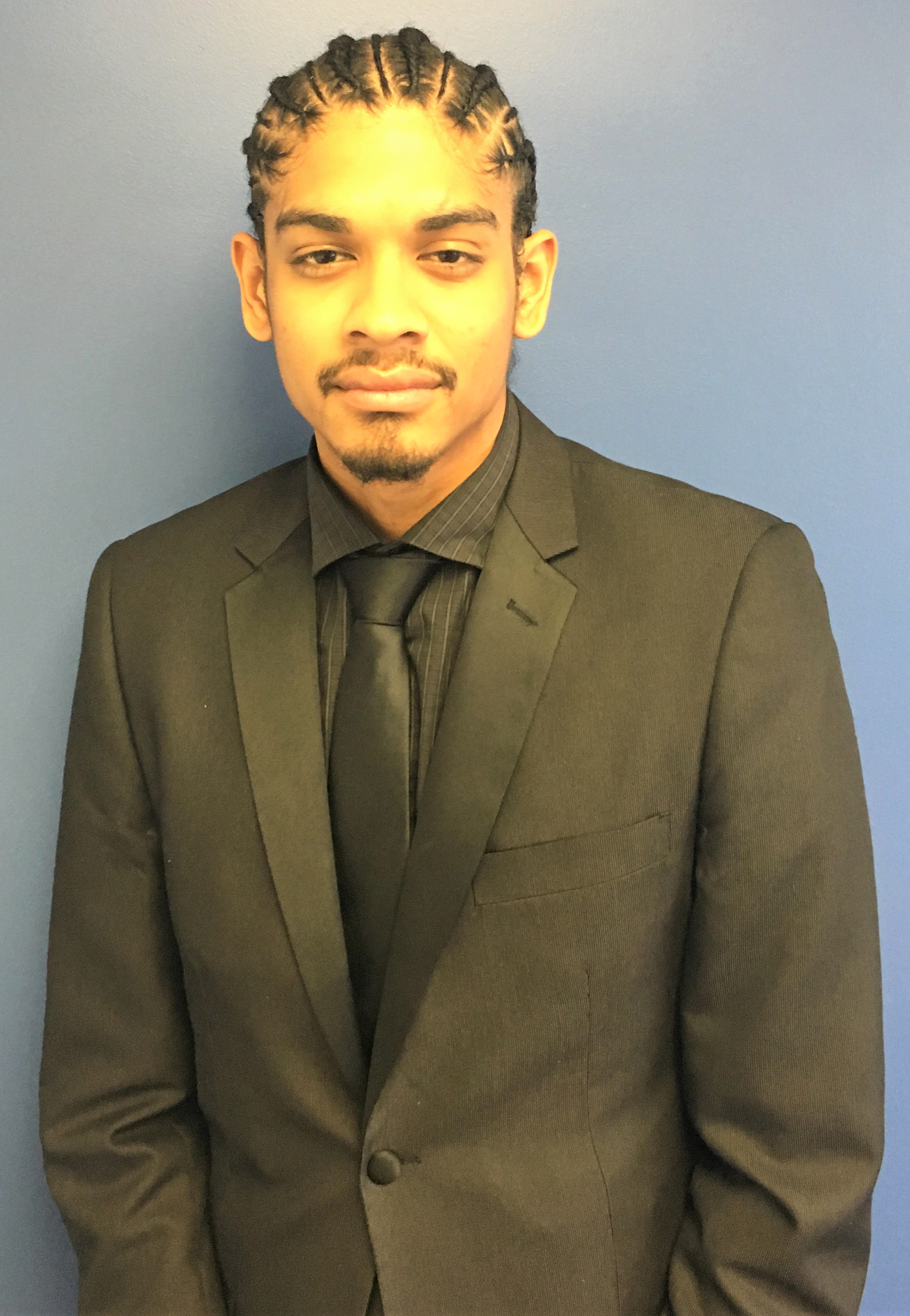 James D. Ward
Real Estate Salesperson
EXIT Real Estate Group
Office: (877) 464-5404 Ext: 109
Cell: (323) 901-4417
Fax:(323) 454-2218
E-mail Me
License BRE #: 01910606
James D Ward's extensive knowledge and experience of over three years provides him with a unique view of the Real Estate market trends that he shares with his clients to make the best decisions for their needs and desires. As a second generation Realtor and longtime resident of Los Angeles, James sells residential and commercial properties in the Los Angeles County and its surrounding areas. Specializing in Real Estate Investments, Developing and Rehabs, his multi-faceted expertise is a great benefit to his clients. James understands the dynamics of the Real Estate market from the perspective of and Investor / Builder and is and expert at educating his clients so they can make the best decisions for their needs. Born with a USB plug for an umbilical cord, James who is a part of the millennial generation is todays leading tech savvy Realtor who utilizes innovative internet marketing and state of the art techniques. James attended Arizona State University where he studied in the W.P. Carey School of Business and The Bachelor Arts School of Psychology. This provided the foundation on which his career is built. James understands the stresses and hassles involved in buying, selling and relocating process and strives to alleviate these concerns for his clients. James feels that being a Realtor is about more than being a part of the Real Estate profession, but he feels he should also service the communities not only in Los Angeles County but around the world. He and Exit Realty also supports Habitat for Humanity and to date they have donated over $2.25 Million to the charity and built more than 15 Habitat Homes. James also started a nonprofit organization called Growing America and Improving Neighborhoods (G.A.I.N.). With this organization James' goal is to help neighborhoods throughout America with the support they need to become sustainable and growth friendly. Whether it's buying or selling, or building your investment portfolio, or even building your dream home, James has the knowledge and experience to deliver the un-surpassed service you deserve. He can't wait to help you achieve your dreams.
---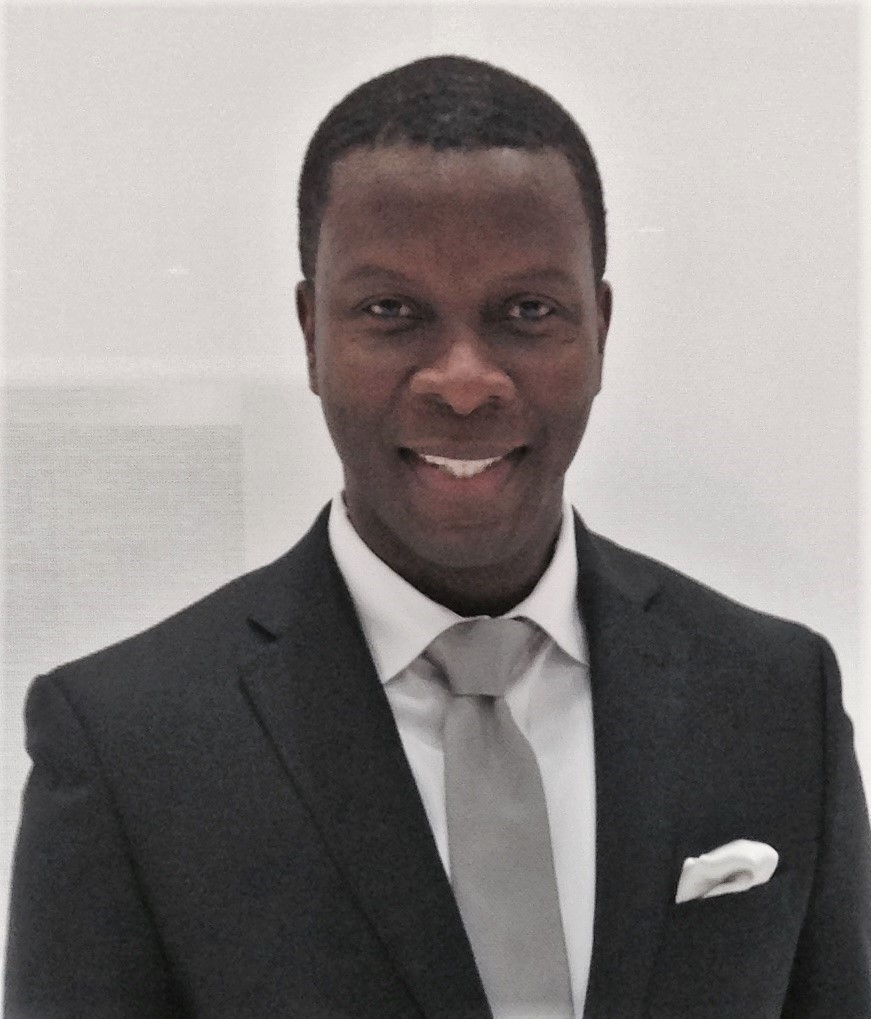 Walter Richards
Real Estate Salesperson
EXIT Real Estate Group
Office: (877) 464-5404 Ext: 216
Cell: (310) 436-5998
Fax:(323) 454-2218
E-mail Me
License BRE #: 01363023
As a real estate agent in Los Angeles, California, Walter has helped several sellers and buyers accomplish their real estate goals. After becoming licensed nearly 15 years ago and selling a few properties, Walter became interested in the mortgage aspect of real estate. He thought in order to be a well-rounded real estate consultant, he had to be knowledgeable of not only the sales component, but also understand how a mortgage could impact the overall transactions. His quest for knowledge and excellence drove him to work as a mortgage consultant for such companies as Countrywide Home Loans and Washington Mutual Bank. After a few years as a loan consultant, his readiness and desire for helping homeowners and prospective buyers lead him back to selling; but this time selling with a new level of confidence. Through his love for people and his dedication to his craft, he was soon spotted and selected as one of few local agents to represent Wachovia Bank as a foreclosure specialist. In this capacity, he interacted with several homeowners, buyers, real estate agents and bank asset managers; and listed and sold moderate and high-end homes in various communities across Southern California. It is with that unending passion and desire to be excellent that Walter is asking for the opportunity to represent you on your next real estate transaction. As a consultant, he wants to know your dreams, your desires, and then put his expertise to work to make them happen. He is standing by to be your trusted partner in real estate.
---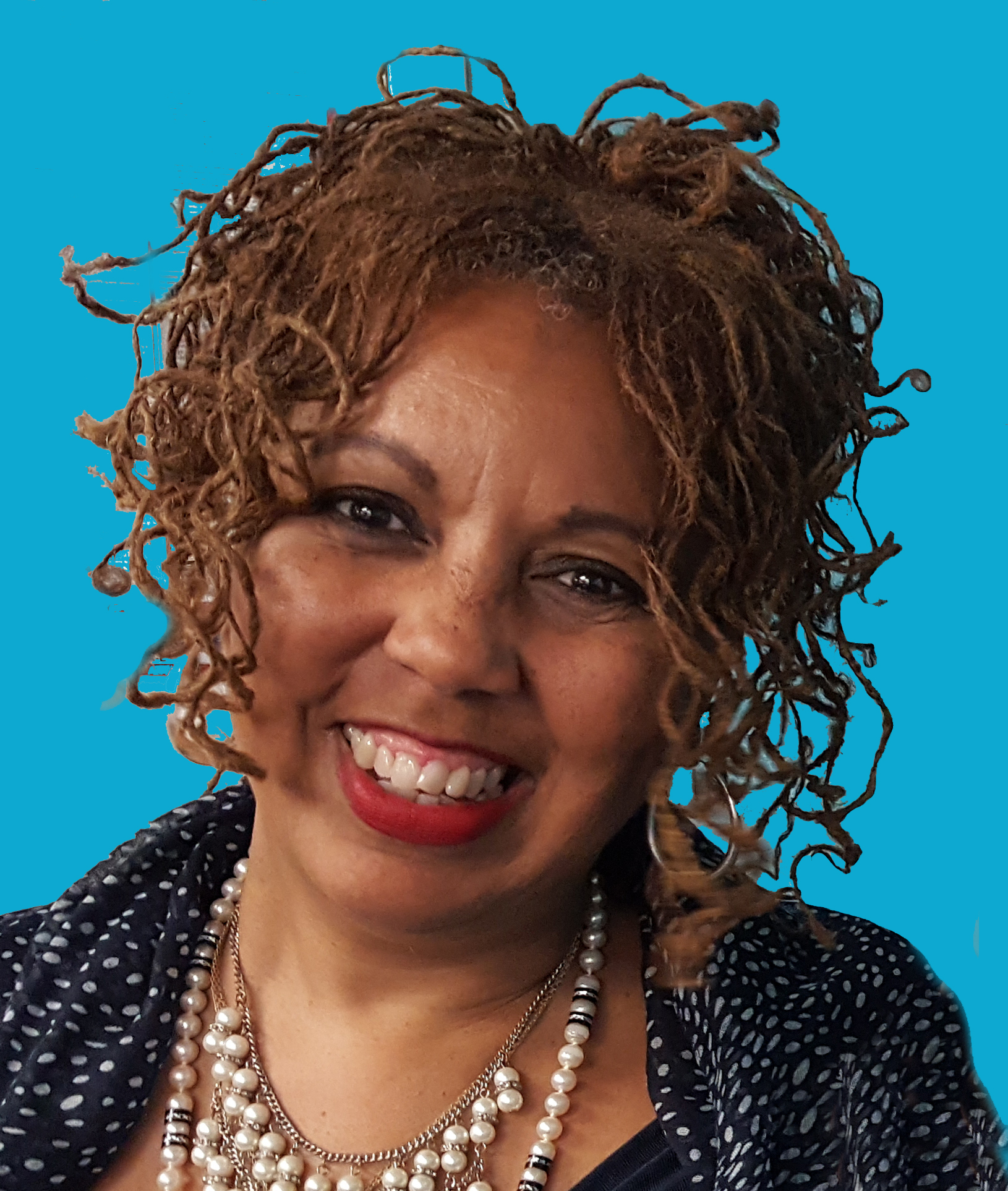 Sondra Quiroz
Real Estate Salesperson
EXIT Real Estate Group
Office: (877) 464-5404 Ext: 790
Cell: (925) 949-9539
Fax: (323) 454-2218
E-mail Me
License BRE #: 01345532
In 2002 Sondra began her successful practice of Real Estate in the San Francisco Bay Area. In 2011 she moved to Los Angeles and continued on as a successful agent in the Greater Los Angeles area. Recently, Sondra has joined Exit Real Estate located in Hollywood, Ca and continues to be a Trail Blazer in serving the needs of her Sellers, Buyers, Investors & Rental Property Clients in the Los Angeles Metro area.
With her own style and uniqueness which expresses a genuine personable interest to you, her goal is to locate the right and perfect property suiting your needs and providing you the highest and best quality of time until the job is complete!
Sondra and her team harness the benefits of technology to interact with you in the most seamless way possible and to optimize the marketing efforts that deliver results while keeping your stress level at a minimum. She is continually exploring and implementing new technologies and systems that prove to deliver better results and strengthen communication between her team and you.
At the core of Sondra's philosophy is developing a close, professional bond that puts you squarely at the center of each transaction. She listens and tailors your experience to match your expectations. Whether it's a first home, your ultimate dream home or for investment, Sondra has the commitment and the professionalism to guide you through the transaction with ease and professionalism. What is impressive about her and her team is she is willing to back her promises with guarantees ensuring you have someone motivated and committed to obtain the results you are seeking.
Of all the decisions you'll face when buying or selling a home, there's none more important than the person you choose to represent you. Let Sondra and her team show you what real customer service should be.
---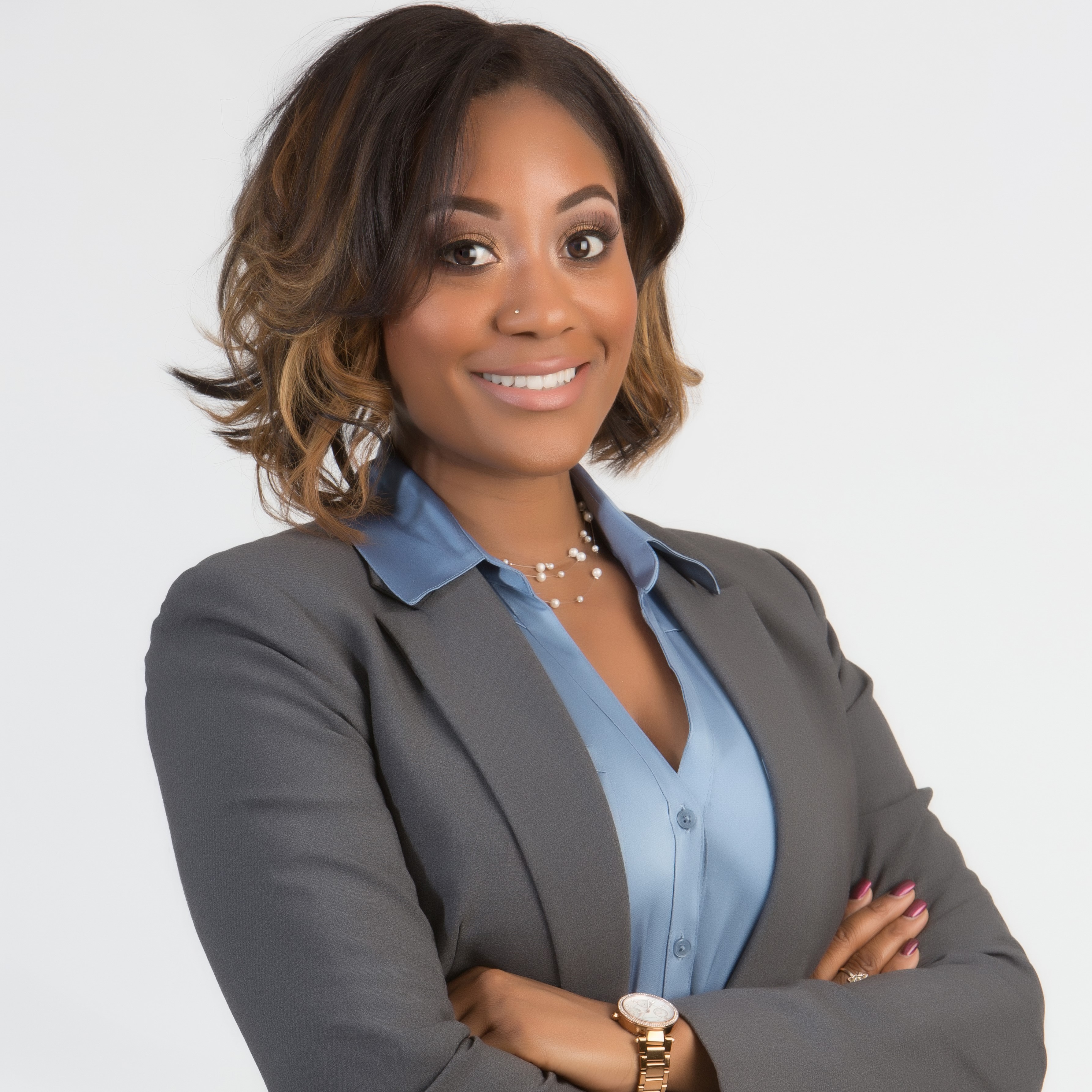 Lauren McMillan
Real Estate Salesperson
EXIT Real Estate Group
Office: (877) 464-5404
Cell: (951) 347-5655
Fax: (323) 454-2218
E-mail Me
License BRE #: 01953016
Lauren McMillan is a second-generation realtor, who applies her love of sales and education to the real estate industry. Before getting into the business, Lauren worked as a Senior Healthcare Recruiter at a prestigious firm in the Greater Los Angeles area. She forged a reputation for building strong relationships with employees, advocating and negotiating employment terms and contracts on their behalf. She has earned a Master's in Business Administration with a concentration in organizational leadership. This education and training grants her a better understanding of the real-estate market, the economics of buying and selling, and how to leverage all available assets to ensure the best results for her clients. Furthermore, Lauren has made a strong commitment to her real estate education, mentoring directly under some of the most highly acclaimed real estate coaches in the industry.
Lauren is passionate about educating buyers and sellers on the real estate process and helping them find their dream homes. She also strives to help buyers gain financial freedom by investing in income properties. By taking advantage of the latest internet marketing tools, Lauren presents the properties she represents to the widest possible range of qualified buyers. Her clients often describe her as detailed oriented, honest, hard-working, innovative, and a pleasure to work with. In her spare time, Lauren enjoys yoga, reading, traveling, catching the occasional movie, and volunteering.
---
Jasmine Speights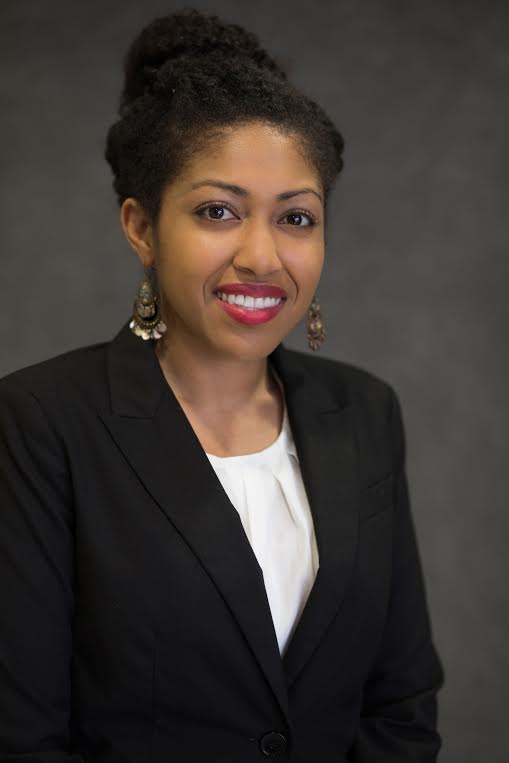 Real Estate Salesperson
EXIT Real Estate Group
Office: (877) 464-5404
Cell: (323) 400-7569
Fax: (323) 454-2218
E-mail Me
License BRE #: 02047406
Jasmine Speights is a Los Angeles native, and grew up in Atlanta. Now that she is back in LA, she's ready to give back to the community that helped raise her and her family.
Jasmine specializes in helping investors identify and buy properties to expand their portfolio, as well has guiding first-time homeowners while looking to purchase their first home. As an investor herself, Jasmine understands the buying/selling process can be daunting. Her objective is to give clients resources and tools to be empowered.
In addition to her real estate business, Jasmine also enjoys traveling, playing/ watching basketball, and singing Prince songs at your favorite local karaoke joint.
---
Mateo Brambila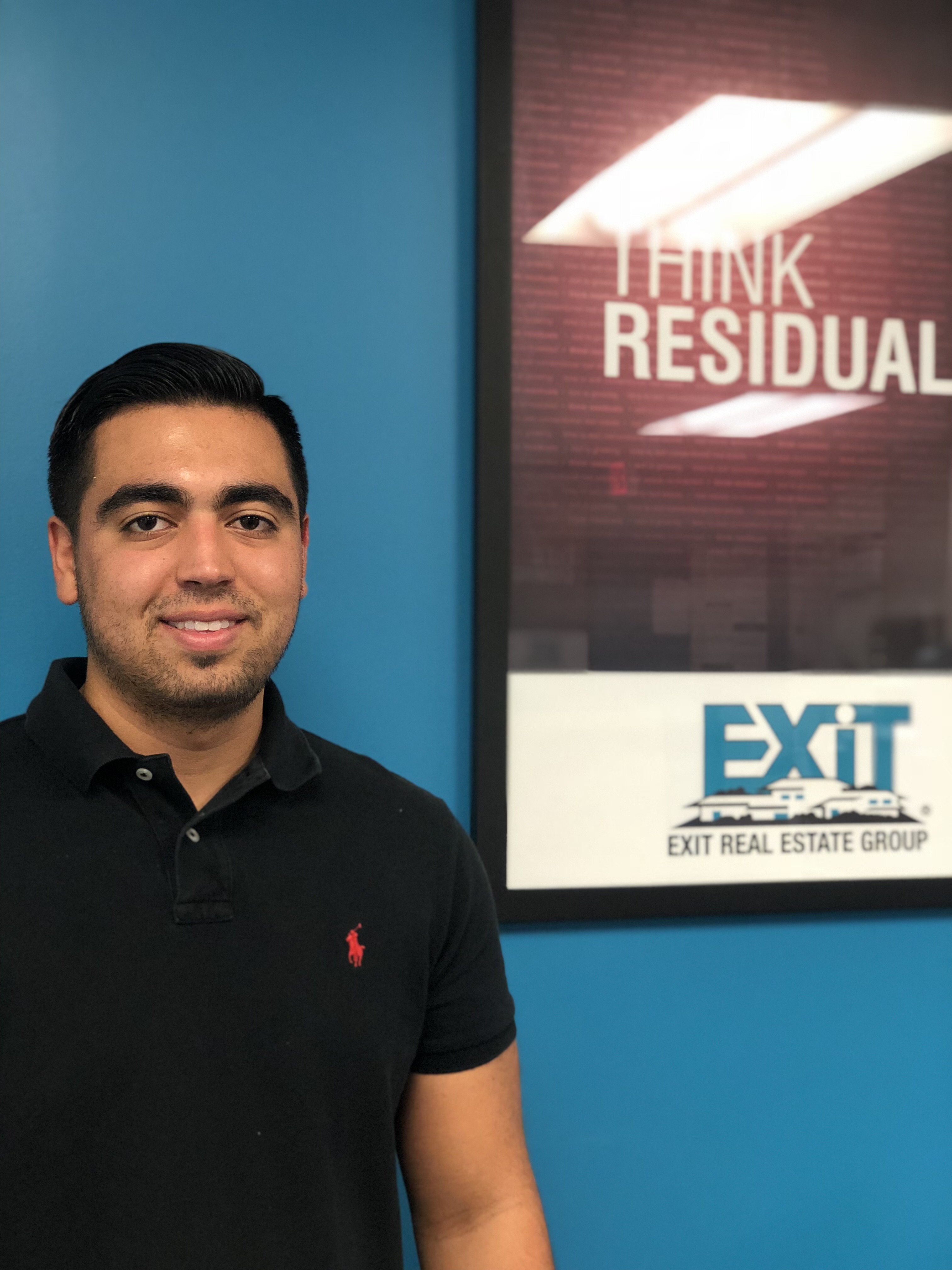 Real Estate Salesperson
EXIT Real Estate Group
Office: (323) 527-0921
Cell: (310) 850-1977
Fax: (323) 454-2218
E-mail Me
License BRE #: 02045124
Mateo is one of our new and upcoming agents! He's highly dedicated, skilled, and proficient in all aspects of Real Estate. He specializes in Income Properties and Property Management.
Besides working within Real Estate, Mateo enjoys spending time out in the California Dunes riding his ATV's spending time with his family.
---
Jared C. Magsanoc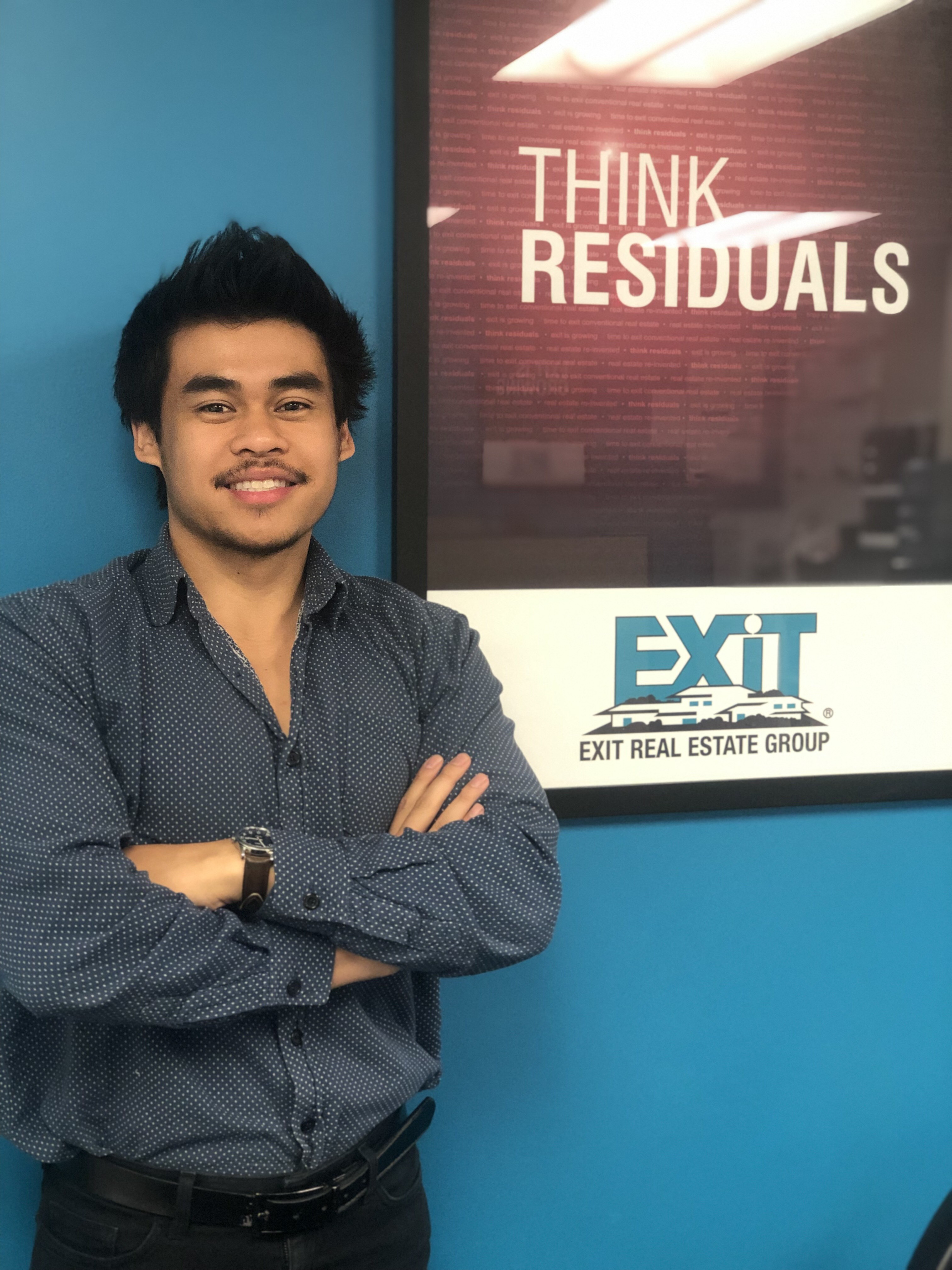 Real Estate Salesperson
EXIT Real Estate Group
Office: (323) 215-1528
Cell: (323) 687-2293
Fax: (323) 454-2218
E-mail Me
License BRE #: 02075183
Everyone is always looking for the right agent with the tools and knowledge of Real Estate. If you're looking to sell your home, purchase, or have any questions regarding Real Estate, Jared Magsanoc can be your Solution. He's Real Estate Professional. Whether you're looking to buy, sell, 1031 exchange, or have any inquiries or questions, he'll be readily available to tackle all your problems or assist in achieving your desires in Real Estate. Need some assurance? He is backed up by a seasoned Real Estate Group called the Ward Team & EXIT Realty, a International Corporation located all across the U.S.
Jared was born and raised in Los Angeles and has never known no better City than this one. His interests resides in Urban Planning which stems from attending California State University, Northridge graduating with a Bachelors of Urban Studies and Planning. He started working in Real Estate in 2018 as Business Development Manager for EXIT Real Estate Group. He then obtained his Real Estate license and grew further to understand the Business of Real Estate. As a Realtor & Business Development Manager, he's accomplished assisting clients find their dream home and grow the EXIT franchise. Let EXIT Realty be your solution in Real Estate.
---
Ayo Idewau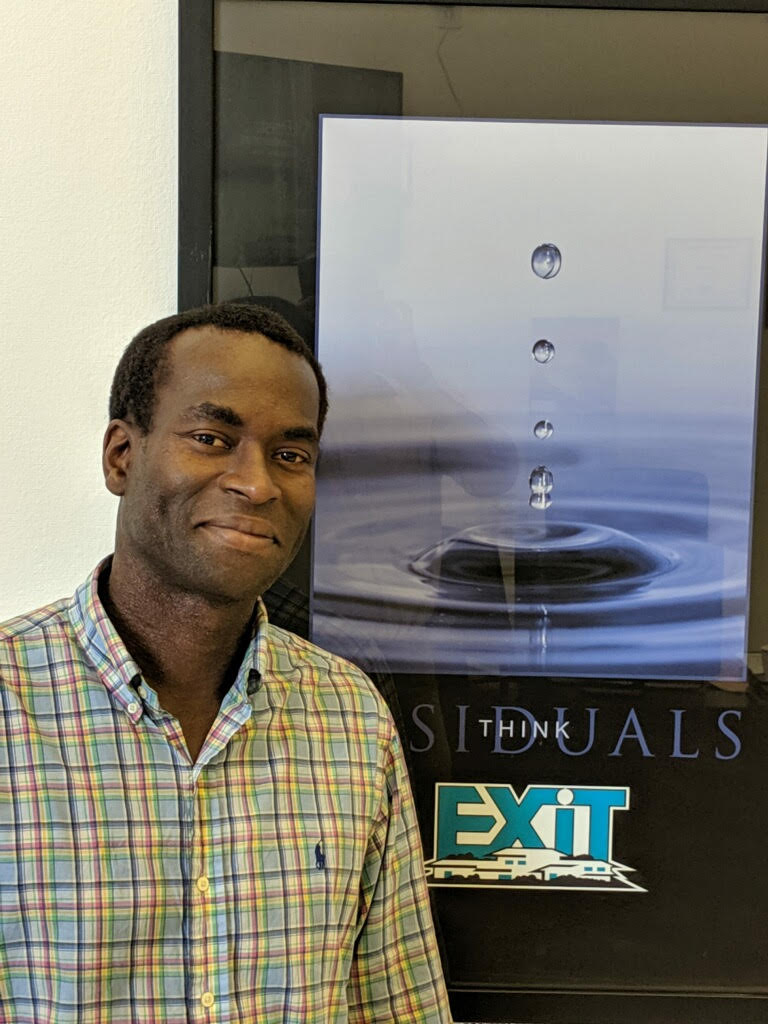 Real Estate Salesperson
EXIT Real Estate Group
Office: (213) 494-2426
Cell: (323) 527-0921
Fax: (323) 454-2218
E-mail Me
License BRE #: 0909163
Ayo Idewu is an innovator and problem solver. Consider him a strategic partner to assist with building wealth through real estate. While he is deeply involved with the mile-a-minute world of real estate and finance, he takes the time to build a personal relationship with each of his clients. With a depth of knowledge and a deep commitment to his clients he goes the extra mile to make each deal a success. Ayo holds the goal for everyone to win and win big, realizing that success in real estate is not a sprint it is a marathon.